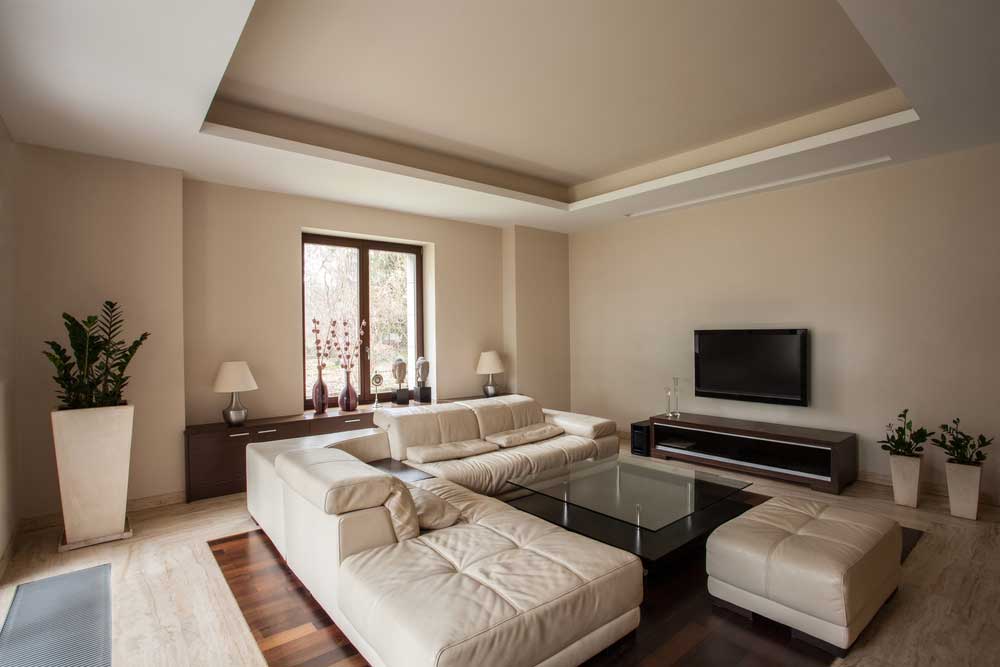 Painting the interior of our homes is infamous for the trouble and struggle it causes. We want to create spaces that are visually interesting, attractive and leave guests wanting to see more: yet painting can be difficult. If you're going to set yourself up for success and avoid having to repaint or correct issues that you missed, here are three of the best tips to prep your walls and rooms!
Declutter Everything Before You Start
Decluttering sounds like a lot of work for simple painting, but it's necessary. Having to move everything from room to room and store it elsewhere when you paint or worry that every drop of paint will land on something you care about is a major hassle.
Instead, do yourself a favor and take the time to declutter. Getting rid of things that you've squirreled away in closets, under your bed, or in boxes that pile up against your walls is a great first step. This work will ensure that your home is ready to go and that you won't have to deal with the worry of covering up your new beautifully painted walls with things you don't want anymore.
Clean The Walls and Floorboards
If you keep an eye out, you can see who painted their walls and who took the time to ensure the walls were in the best situation for paint. Looking at Boston houses for sale, it's easy to spot who painted over dust and grime because the paint can come out uneven or with gray flecks in the color.
Take the time to do this right, and before you, tape, spray down your walls with a basic cleanser and wipe them down. You don't have to worry about getting marks out unless they leave dents: you should ensure the wall is flat and one texture. Getting a filler to close in any pinholes or nail holes is a great way to ensure a smooth and perfect canvas to lay down your colors. You can sand down bumps from these fillers if you need to, but don't go overboard: ensure that it's mostly smooth and flat.
Don't Skip The Primer.
Many think primer is optional: but it's not! A good primer, especially if it's the same brand as your paint, can completely change how your walls look. The job of a primer is to lay down a nice solid color and consistency for your paint to go down on top of. It ensures that your paint comes out vibrant if that's what you want or subtle if that's your aesthetic instead.
Skipping primer can leave you with uneven walls or a color that has a faint twinge of blue or yellow in it that it didn't have when you bought it. Take the time and prime. Some paints are two in one and have the primer in them already. If you want to get everything done in as few coats as possible, you can consider this option.