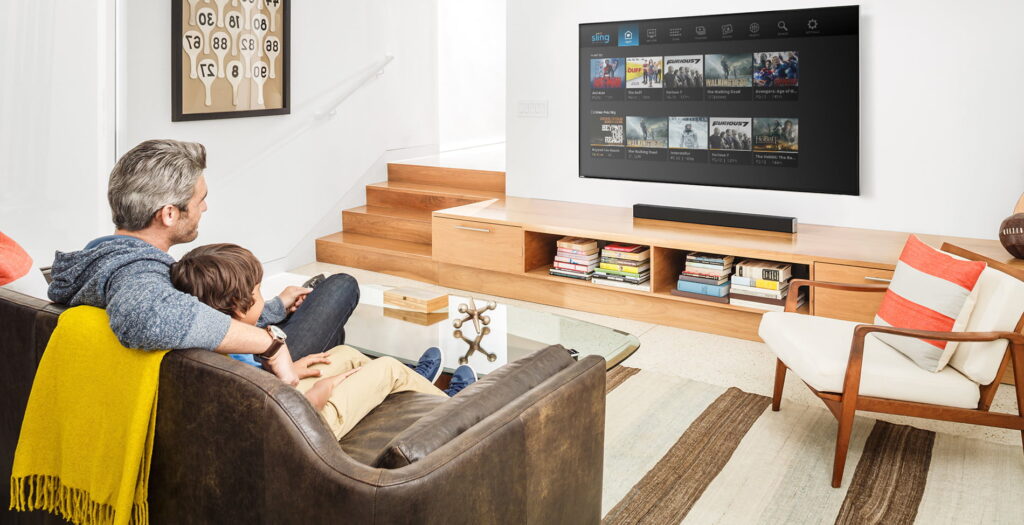 Most people in America are streaming whether through on-demand streaming services such as Amazon Prime, Netflix, and Hulu, etc., or live TV streaming services such as ESPN+, Sling TV, and YouTube TV, etc. It must be hard for the users of cable TV to accept the fact that the era of cable TV services is almost dead and with the amazing streaming platforms, you can save some bucks and can have a better entertainment experience. We don't ask you to rush into it without doing your research at your end but once you will do it, you will surely find out that the streaming services are better and you should've one already.
Many households in the US have already switched to streaming services, however, it's true that there are still many people who are not ready to switch to streaming services and it's okay if you are one of them. It's not easy to switch to something you have never had experience with. But how will you find out if streaming is better or not till you give it a shot? You will only find the pros and cons of streaming services when you'll use the services. If we do a comparison between streaming services and cable TV services, streaming services would be the inevitable winner.
Everything has changed and things are not like the way they used to be and we should adapt to the changes to make the best out of them. It's not just the entertainment industry that has changed. The Internet has a great influence and is playing a great role in our lives. People who used to go to offices to earn money and do a 9-6 job are now working from home and making good money. If you are getting a better option then you should surely go for that and if that is cost-effective and offers you flexibility and reliability then why not?
Before you cancel your cable services, there are a few things that you need to take care of. Follow the below steps and then cancel the cable TV services.
Get a reliable internet connection
The internet has played a great role in our lives till this day and we should take benefit of it for sure. Isn't the whole purpose of new technology to give you comfort and ease? When people are taking advantage of the internet in different ways, why shouldn't you save some bucks and get better services? To have live streaming services, you need to make sure that you get an internet connection that offers you amazing download and upload speeds. You can only stream videos if your internet works fine. Make sure you get a high-speed internet connection. Companies like Spectrum offer multiple plans. You can check out Spectrum deals and see if there is any plan that suits your budget and needs.
If you are planning to stream on multiple devices simultaneously then a basic internet plan won't work for you but if there are only 1-2 users who are going to stream then even a basic internet plan will be okay.
Get an HD antenna
The next step is to get an HD antenna before you cancel your cable subscription. Find out what's available to you after installing the HD antenna. People who live in cities and urban areas will probably get access to all four major networks (CBS, NBC, FOX, and ABC) and there will be some other networks as well like CW, PBS, etc. and you can stream all channels in HD without any charges. You can buy an HD antenna from Amazon or any online store.
Get a smart device
You should have a smart device to do online streaming. A smart device can be a smart TV, smartphone, tablet, or even a laptop that will work. If you are planning to do proper streaming then you should get a smart TV. However, if you want to have the best streaming experience then you should get a smart streaming device like Amazon Fire TV Cube or Roku Streaming Stick+, etc.
Round up your video streaming services
Once you have everything, the next step is to get your video streaming services. There are many streaming platforms like Netflix, Amazon Prime, and Hulu, etc. through which you can stream amazing content. You can get services through as many streaming platforms as you want. You just need to install the app on your smart device and after signing in, you will get access to excellent video content.
Benefits of streaming service:
There are many benefits of streaming services. We are going to discuss a few benefits here:
Cost-effective
While getting any service or product, one of the most important things you have in your mind and that should be on your mind is your budget. While we get hundreds of channels with the cable TV service, there are many channels that we do not even want or watch but we pay for them and that's nothing but stupidity. Why should we pay for something, which we do not even want? That does not make any sense.
Apart from the channels, there are many extra charges that we pay to the cable companies every month. You also pay extra for the cable box to get the services every month on top of the services charges. Then, there are charges like broadcast fees and other taxes.
When we talk about streaming services, there are no such charges. There will be just a streaming service charge and you can watch your favorite show, anywhere, anytime. You don't need a cable box to get the streaming service. You just need to download the app and login into your account and you will get access to all the TV shows and movies.
Convenience
When it comes to convenience and flexibility, streaming service offers you more convenience and more flexibility than the cable TV service. If you have a streaming service, you do not need to sit in front of your TV to watch your favorite movie or show, you can watch your favorite show and movies anywhere, anytime. If you are at your friend's place or even if you are in a different city for some work, you can still watch your favorite TV show anytime. There will be no restriction.
If you are going to a different city or at a place where you know that you will be facing an internet connectivity issue but you want to watch a movie at night after work, you can just download the movie and can watch the movie later offline.