Manila, the capital city of the Philippines has a very large population. It is found above 700 miles (1000km) southeast of Hong Kong. For four decades, it has been recognized as the Philippines' capital, and it is noted for its economic growth. The city is the Country's economic and political center and it is known for its vast cultural and social activity. It is called a Pearl of the Orient due to its picturesque site and astonishing golden sunsets viewed from the shores of enchanting Manila Bay.
Manila is formerly known as Maynila which is derived from a nilad plant, the name was later changed to Maylina and then to its present name. Manila is an exceptional site with a sheltered harbour with the availability of inland agricultural areas and its closeness to the Asia mainland.The city is specked with varieties of plant such as; banyans, acacias, and other tropical trees, and bamboo grows in many public parks. Domestic animals like horses, dogs, pigs, and goats and some wild birdlife like shrikes, doves, and pigeons.
Manila is known for its great industrial development and it constitutes the chief centres of trade and commerce. The region of San Miguel is where the site of Malacanang Palace is sited. The presidential lodge and several tertiary institutions are also located in Sampolac on the northeastern edge of the city. Manila North and south Harbour, and the main international port on the southern coast are all next to the heavily populated areas on the northern shore.
The Intramuros is known for its sixteenth century San Agustin cathedral, as well as the fort Santiago remains of the city's old walls and fort Santiago.Malate and Ermita, both on the south coast, are upscale suburban areas with hotels and embassies.Thesoutheast's districts are well-known for their average suburban neighborhoods.
The rate of criminal activities is not rampant in Manila. Though, foreigners are sometimes targeted by petty criminals and carjackers. Be on your guard when walking around on your own at night, especially in districts like Tondo. Just like in most cities, traffic is considerable in Manila; you will probably spend half your time either stuck in it or talking about it. It is advisable to leave earlier before time to arrive at the airport, bus stations, dinner dates or wherever you have an appointment.
Housing in Manila is relatively poor. Tenement housing projects have been constructed by the government to help house the less privileged. To provide shelter for the less privileged, the government also developed resettlement projects in and around Manila that are easily accessible by land transportation. The economic activities of Manila include textile production, publishing and printing, food and tobacco processing, and chemical processing. Manila is also known for various trades such as the production of wood items, rope and cordage, soap and other goods. Their factories are generally small and are located mostly in the crowded parts of Tondo, Binondo and Santa Cruz while Heavy industries are located in the areas of Paco, Pandacan, and Santa Ana. Most of the Philippines buying and selling passes through the port of Manila.
Health infrastructures and security are of notable remark in Manila. Both public and private hospitals are equipped with health facilities to make sure individuals can have access to health care. The public health centers are run on a subsidize rate. One of the public health centers, such as San Lazaro Hospital treat patients free of charge which gives you more access to adequate health care even if you are on low budget. The security system in this region is noteworthy, it is an area where you can enjoin full security of life and properties, where less insecurities and violence are recorded compared to other cities. The police and fire departments are well coordinated.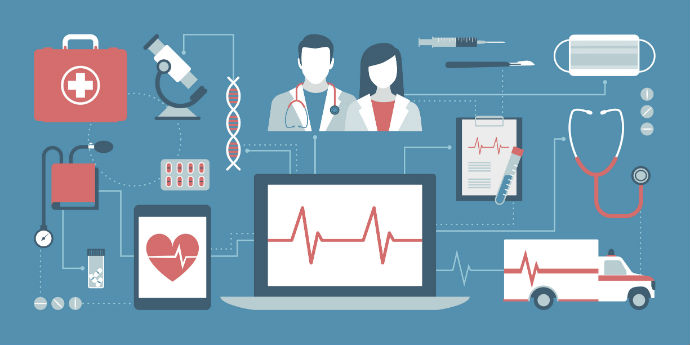 Rizal Park, known for its outdoor theatre, Chinese garden, recreation stand is a place to be when you visit Manila; it other feature is a long walkway next to Manila Zoological & Botanical Gardens; Sunken garden, Paco Park, Meha Garden, and several others are among the most popular outdoor recreational areas you can visit to enjoin the wonders of nature.
Manila Athletic Centers is a site not to be missed if you want to have a good time. Other notable places you can visit are Quezon City's Araneta Coliseum, Jai-Alai fronton and the great Mabila's Rizal Memorial Stadium.
The ever-lively city of Manila is an exciting and energetic metropolis. Hop on board any of the colorful and kitschy jeepneys to get from one place to another around town. The iconic buses that usually pack in more people than they can hold are the main form of transportation and worth at least one ride during your visit, just for the experience.
There are different seasons to board a flight and the best, reliable airline to board is the Cebu Pacific Dubai to Manila airline. The low season which is around September is the best time to beat the crowds with an average 10% drop in price. The most common time to travel is during the high season, which is mainly December, with an average price rise of 34%.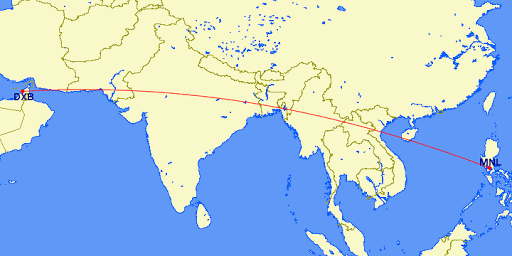 On average, the most affordable flight from Dubai to Manila is noticed 77 days prior to departure, book a minimum of 7 weeks ahead of time to get a lower price; high periods is known to be in November, December and also in the month of January.The cheapest period to travel to Manila is usually September, and morning departures are around 8% less expensive than evening departures.
A typical nonstop flight is 8 hours and 30 minutes long and covers a journey of 4290 miles.For flights from Dubai to Manila, Cebu Pacific Airlines is the most reliable airline. According to data, Cebu pacific airlines has the highest percentage of on-time arrivals.
Go on a tour to Manila city and enjoy amazing moments! Don't miss out on their Spanish heritage which is well conserved, their beautiful art scene, the food which is a must-try, and the Manila Bay Sunset which is a must-see!