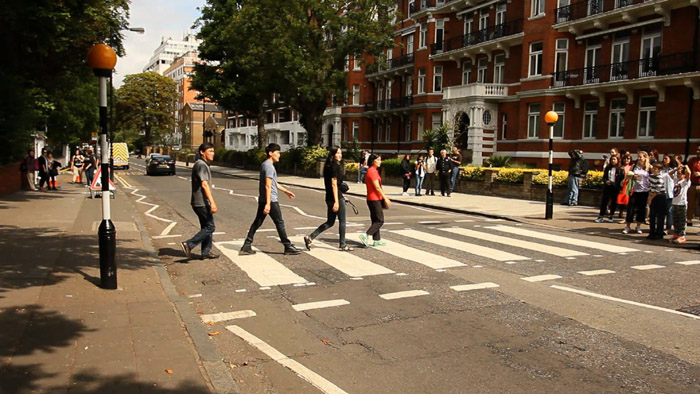 Overview:
St Johns Wood is your dream if you are looking for peace and serenity. It located in the heart of London. This prime location consists of upmarket residential houses. The neighbourhood houses homes that are inspired by Villa style living.
St John's Woods is easily accessible by two Tube stops from Bond Street. However, you will face a difficult time leaving a peaceful place with its numerous attractions and bars on weekends. Apart from the entertainment, you can also enjoy the miniature Venice designed along the canal, Regent Park, and its sports corner, as well as the most amazing, rose gardens.
This place is perfect for both genres of living, the professional who come here for bars and entertainment, and for family men who stay for the best schools and community in town. This peaceful and serene community is the perfect place to raise a family in a secure environment.
It doesn't matter your background is; the St John's Woods community's diversity welcomes you with open hands. There is a golden-domed Regent's Park Mosque as well as St John's Wood Church.
About the Architecture as well as Property Of St. John's Woods:
The name St. John comes from the Knights of the Order of St John of Jerusalem. Until the 19th century, the neighbourhood was pretty rustic. And even after construction began, the architectures wanted to catch the initial charm of the rural era. It is the reason why St.
John Woods is litter with Italian inspired villas, old and rustic Cottage Ornés as well as Victorian Gothic pairs. In the early days, this village was occupied by artists, poets, and after them, professional merchants, as well as artisans, found their way to this tranquil land.
The neighbourhood is perfect for you if you are looking for mansion flats, or modern apartments as well as villa-style houses with complete privacy.
Entertainment in St. John's Woods:
Wine and Dine:
Residents of St. John's Woods can enjoy all kinds of wining and dining options, whether it's a café you are looking for or a cosy inn to enjoy a hearty meal. With an array of full-to-the-brim pubs as well as gastropubs, this place is ideal for all kinds of tastes.
Wine Tasting:
You will find St. John's Woods the hub of entertainment, especially if you are into wine tasting, you will have a grand time here. The amazing Winery located on Clifton Road in Little Venice has many independent wine shops as well as wine hosting festivals for its residents.
Local amenities that St. John Woods Offer:
With 12,000 animals, you can take your kids to London Zoo that opened here in the year. This zoo is claimed to be the world's oldest scientific zoo.
Who hasn't heard of the most famous Lord's Cricket Ground? St. John houses this incredible piece of cricket history as well. Residents and tourists can enjoy the tour of the ground that is open to the public daily.
For bookworms, John's Wood library hosts monthly book clubs. One of those clubs is about one crime fiction. No book lover would want to miss this.
Green Spaces in St. John's Woods:
From cafes to fine dining, St. John's woods will take you to the top of Primrose Hill and show you the most amazing views of London. This particular spot is the famous haunting of many celebs in the summertime. From Jamie and Jools Oliver to Daniel Craig as well as Harry Styles, if you are lucky, you might just run into them any odd summer's day.
The Regent Park is also 410 acres of green ecstasy. The Park also houses the massive outdoor sports centre of Central London. You can also explore the boating lakes here, as well as the most pleasant rose gardens that will take your breath away.
Transport and Accessibility:
By Tube: The underground station at the Jubilee Line links St. John's Woods with Bond Street, this pleasant journey is just 5 minutes.
By Rail: Paddington and Marylebone, both stations link the neighbourhood with Heathrow, Birmingham, as well as Bristol, the West Country, and Wales.
By Bus: If you prefer buses as your daily commute, then you will find that many local bus routes connect the neighbourhood from all sides.
Education in St. John's Woods:
If you are worried about kids' proper training, you need not worry as there are many acclaimed universities close by as well as many primary schools to offer your child the best training possible.
Conclusion:
From all aspects, this community serves all kinds of genres, from professionals to entertainment seekers to prominent families. It's the best community to spend yours ever after.