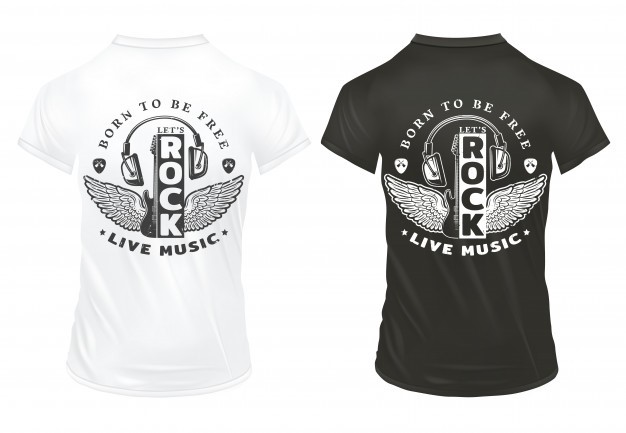 T-shirts have always been a part of wardrobes across the world. It is the best clothing item with which you can plan your business venture in any era. T-shirt business particularly establishing a printing setup is deemed very profitable considering the current stats. In 2020, the global market for custom t-shirt and printing was recorded to reach 3.64 billion US dollars. It is expected to further expand at a CAGR (compound annual growth rate) of 9.7% in the period of 2021 to 2028.
Another report tells that the international market for the printing industry and customized t-shirts are expected to reach beyond 10 billion US Dollars by 2025. All these statistics are indicating increasing business opportunities in the sector. In this background, entrepreneurial minds are investing in the venture of custom printed t-shirts.
With capital, resources, and the right plan, it is very much possible to start a business in the mentioned sector. However, making the business successful for a longer period needs much more than capital and resources. To evolve your business, you will need to make the right decisions regarding the designs, material, and market of your product. Following are some useful tips that can help you in taking your business to a high level of prosperity.
Know the legends, follow their path in your way
Seeking inspiration is a part of human nature. Therefore, it is essential to know little about the legends of the t-shirt printing business and how they made their mark in the industry. At the end of the 1980s, the founders of the multi billion dollar t-shirt company "Life is Good" Bert and John Jacobs set out on t-shirt selling road trips.
They intended to sell their products to college students but couldn't get successful in doing so. During one of the long drives, they discussed that how media focuses on negative stories. They came up with an idea that was completely opposite and novel in a world full of negativity and this is how Life is Good T-shirts was born and now has a worth of 100 million dollars' revenue.
Another legendary story is that of Catesby Jones who graduated from college and invested all that he had in credit cards to start his t-shirt business. The year was 1985 when his ideas of Peace Frogs, another big name of the industry was born.
These legends did amazing in the industry back in days when there were no such resources as digital printing machines, social media for massive marketing campaigns, large distribution networks, etc. Despite all these, they started a t-shirt business printing business and opened a doorway for the entrepreneurs of today. Their stories tell that a t-shirt printing business does indeed require resources but the things that make it successful are the inspiration, ideas, and creativity that empowers you to make your unique mark among the crowd.
Know your market
It is very important to first determine the market you are working on. You need to know the current trends of your market. For instance, if your product line is for children, then you should do market research to determine that what is being liked and popular among the kids currently. Once you know the current demand, design your prints accordingly so your target market can relate to your designs and prefer them on others that do not click to them or pick their interest.
Create the right balance
Designs are the focal point of the t-shirt printing business. Therefore, you need to concentrate on your designs. The market is full of colors, gothic patterns, and simple blends. You need to find a place among them and that can only be done by keeping your designs balanced between all the niches. Blend little of every world and come up with something unique.
However, if you want to reach an all-encompassing demographic with your product then keep your designs balanced in a way that is understandable and acceptable for all. If you are going for humor in your prints, keep it lightly witty to turn the heads with taste and not distaste. Brad McGinty is a designer to checks for a good balance.
Acquire Bella Canvas t-shirts for printing
A good printer is although important for a quality result but the suitability of material is equally significant. Therefore, it is essential to find a brand that produces ideal products for printing techniques. Bella Canvas is the best brand these days that is known for its soft and quality material. They manufacture t-shirts that are precisely designed to be customized in a variety of ways. Considering this, the best choice for a successful t-shirt printing business is to acquire a Bella Canvas t-shirt for your printing venture.
You can purchase Bella Canvas shirts from online wholesalers very easily at very reasonable prices. With these t-shirts and the above-mentioned tips, there is nothing that can stop you to reach the height of success in the near future.