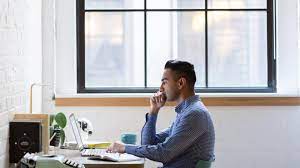 Health insurance is an essential aspect of maintaining good health, especially for those who are self-employed or working as solopreneurs or freelancers. Unfortunately, the process of obtaining health insurance can be complicated, and many people in this situation are unsure of where to start. In this article, we will discuss some of the best ways to get health insurance if you are self-employed.
Explore the Affordable Care Act (ACA) Marketplace
The ACA Marketplace, also known as Obamacare, is a government-run program designed to provide affordable health insurance options to Americans. If you are self-employed, you may be eligible for coverage under this program. To enroll, you will need to provide information about your income, and the system will suggest plans that are tailored to your needs and budget.
Join a Professional Association
Many professional associations offer health insurance options for their members. For instance, the Freelancers Union offers health insurance to members, while the National Association of the Self-Employed (NASE) provides access to group health insurance plans. Joining a professional association can not only help you secure health insurance coverage but also provide networking opportunities and resources to help you grow your business.
Look into Short-Term Health Insurance
Short-term health insurance plans are designed to provide coverage for a limited period, usually between one and 12 months. While these plans may not offer the same level of coverage as traditional health insurance plans, they can be an affordable option for those who need coverage for a short period. However, it's important to note that short-term plans may not cover pre-existing conditions, so make sure to review the plan details carefully before enrolling.
Consider a Health Savings Account (HSA)
A Health Savings Account is a tax-advantaged savings account that can be used to pay for healthcare expenses. If you are self-employed, you may be eligible to open an HSA, which can be a great way to save money on healthcare costs while also providing a tax deduction. To qualify for an HSA, you will need to have a high-deductible health plan (HDHP).
Check with Your Spouse's Employer
If your spouse has health insurance through their employer, you may be able to join their plan as a dependent. Many employers offer coverage for spouses and dependents, which can be a cost-effective way to get health insurance coverage.
In conclusion, getting health insurance when you are self-employed or working as a solopreneur or freelancer can be challenging. However, there are many options available, and it's important to explore them all to find the one that works best for you. Whether you choose to enroll in the ACA Marketplace, join a professional association, consider short-term health insurance, open an HSA, or join your spouse's plan, make sure to review the plan details carefully to ensure you are getting the coverage you need at a price you can afford.