Cold calling was a popular strategy for lead-generation many years ago. But over the years, marketers are experiencing that cold calling is becoming more and more ineffective.
Cold calling was effective in an era when telephones and door-knocking were the only ways to connect to buyers. But, in the 21st century, the marketplace has transitioned by 360 degrees thanks to the developments in technology.
Image Source: https://www.salesforlife.com/blog/probability-of-success-based-on-warmth-of-call-infographic
Many marketers still persist with cold calling and are not ready to accept that cold calling is dead! They still invest in training sales personnel in cold calling and expect results from their sales teams. Sales teams are finding it increasingly difficult to deliver the expected results to their organizations with cold calling.
It is time that organizations realized that it is not cold calling but strategies that leverage the latest technologies that are the need of the hour! We are living in the digital age and cold calling is an outdated lead generation technique!
Why is cold calling irrelevant in the digital age?
Today's buyers have easy access to information and prefer to do their own research prior to making a buying decision. Therefore, they are not interested in sales calls from sellers. Buyers prefer to connect with sellers when they have any queries regarding a product/service.
Buyers have means to check the source of a call through caller id and other means and they prefer to avoid calls by pushy sales personnel.
Today's marketers have access to more effective means of connecting with buyers. Marketers can connect with buyers through social media channels, email, etc. Buyers are more responsive to such methods and the sales teams need to strategize to connect through these channels.
How to connect to buyers in the digital age?
To connect to your buyers in the digital age, you need to be active where your buyers are! And, today's buyers are online. They are trying to glean as much data as possible from websites and other online sources.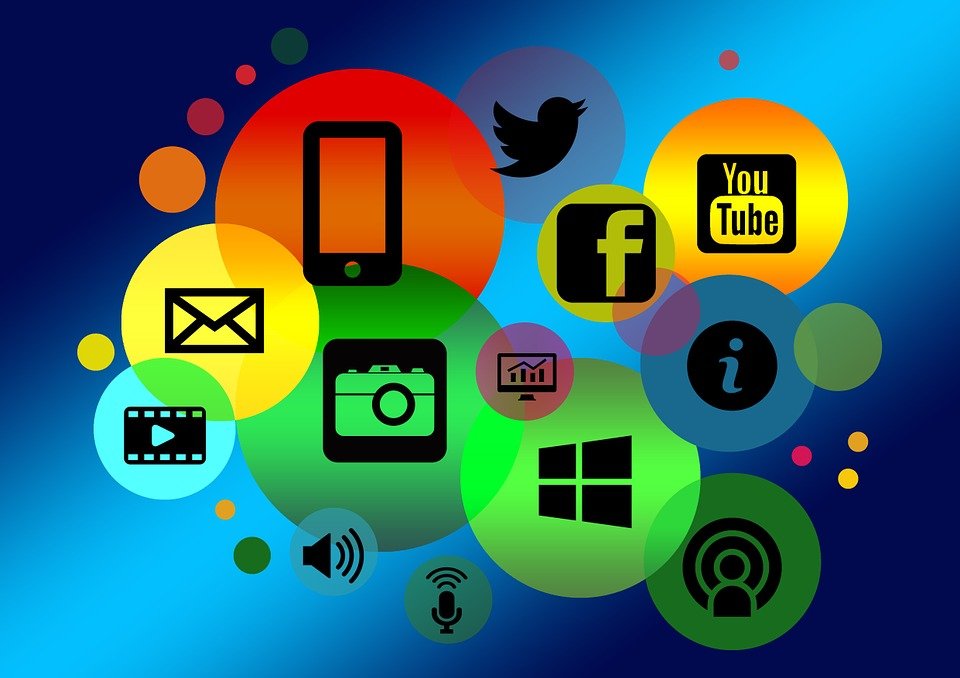 Image Source: https://pixabay.com/illustrations/online-internet-icon-symbols-www-942410/
Organizations need a comprehensive approach to connect with their audience in today's world.
Understand Your Audience
First of all they need to understand their audience.
You need to identify :
Who the audience for your products/services are?
What do they want from your product/service?
Their stage in the buyer journey.
What channels do they use to seek information?
When do they seek information?
Website Design
Your audience will look for information about your product/service on your website. Therefore, the design of your website is a critical factor for your success.
Your website should have a good user interface so that it provides your audience with great user experience.
It should be easy to navigate.
It should load fast. It is an established fact that users move to other websites if your website takes too long to load.
It should be responsive. Data reveals that 52% of users are less likely to engage with a company that offers a bad mobile experience.
Content Sharing
The sales team needs to identify the kind of data the audience is looking for based on their journey and advise the marketing team to provide content that is aligned to the needs of the audience.
You will need to post blogs about your products/services on your website regularly so that your audience has something new to look forward to your website.
You will need to identify the social media channels that your audience is active on and share content on them at the time when your audience is active on those channels.
It is a good idea to strategize your content such that there is a link between the different write-ups so that the audience is engaged.
The content shared should be of high-quality and it can be in the form of blogs, white-papers, e-books, case studies, etc.
The audience today is not looking for just written content. Video content, podcasts, infographics are different ways of providing content to the audience.
It is vital to create content that is customized for your audience.
SEO
Search Engine Optimization is as important as sharing content. The audience wants optimized content! 79% of the audience will leave a website if the content is not optimized for the keywords they are looking for.
E-mail Marketing
Although some marketers are of the opinion that e-mail marketing is ineffective, the fact remains that depending on the nature of your products/service and your user demographics, email marketing is still effective.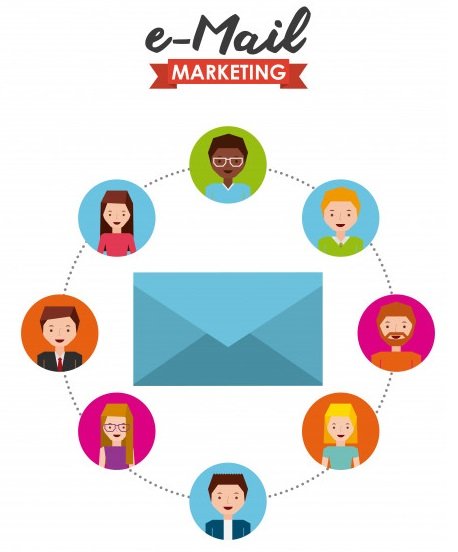 Image Source: https://www.freepik.com/premium-vector/mail-marketing-design_2742149.htm
Another reason that emails still connect with buyers is that today's buyers expect a hyper-personalized approach from marketers and email marketing helps provide just that! Stats also affirm that email marketing is effective- 40% of B2B marketers say that email newsletters are most critical to their content marketing success.(Source: Hubspot)
Social Media Marketing
Social marketing has emerged as one of the most powerful ways of connecting with the audience. This can be attributed to the fact that social media is instant and also offers a platform for personal interaction. Data reveals that there are 3.2 billion social media users worldwide. (Emarsys 2019)
Marketers need to leverage social media marketing effectively so as to connect with their audience.
The Bottomline
Technology has advanced at a fast pace and this has disrupted almost all aspects of our lives. The customer needs have changed with time and so has his behavior. Today marketers need to establish an emotional connection with their buyers. They need to delight their buyers and technology has provided them the means to do that. They can find out all about their audience using Data Analytics and strategize based on that. The marketers are using AI-powered chatbots to their buyers to resolve their queries.
Technology has taken the marketers far beyond cold-calling and door-knocking! Organizations who are still persisting with cold-calling need to realize this and adopt the new technologies to cope with the competition.
You may like these articles: Digital marketing companies in Dubai , SEO companies in Dubai , Social media companies in Dubai