If you are a new parent, most of your advice about the bassinet mattress will come from retailers. While they are not always wrong, all of them are trying to make a sale at the end of the day. Therefore, you need to be extra careful and invest in the mattress that will give your little one a comfortable sleep.
Here is the ultimate guide for the new parents that will take you through the pointers you need to consider before selecting a bassinet mattress for your baby.

Safety Standards
Like baby food and medication, even bassinet mattress pads should pass the quality checks for the safety of babies. Federal Bassinet Safety Standards came into play in April 2014 and requires mattresses not to be thicker than an inch and firm. Looking at adult mattress standards which state that the softer and thicker the mattress the better, you might find it bizarre. However, infants can get trapped in mattresses that are too soft and thicker bassinet mattresses increase the risk of SIDs.

While one inch might seem too thin for your baby's comfort, you can top it up with a bassinet mattress pad. Also, you can use a double-sided mattress with one firm side and another soft.

If you are looking for a mattress out of older or used mattresses, do look for JPMA or ASTM certification on their labels. They are the standards that were previously in action.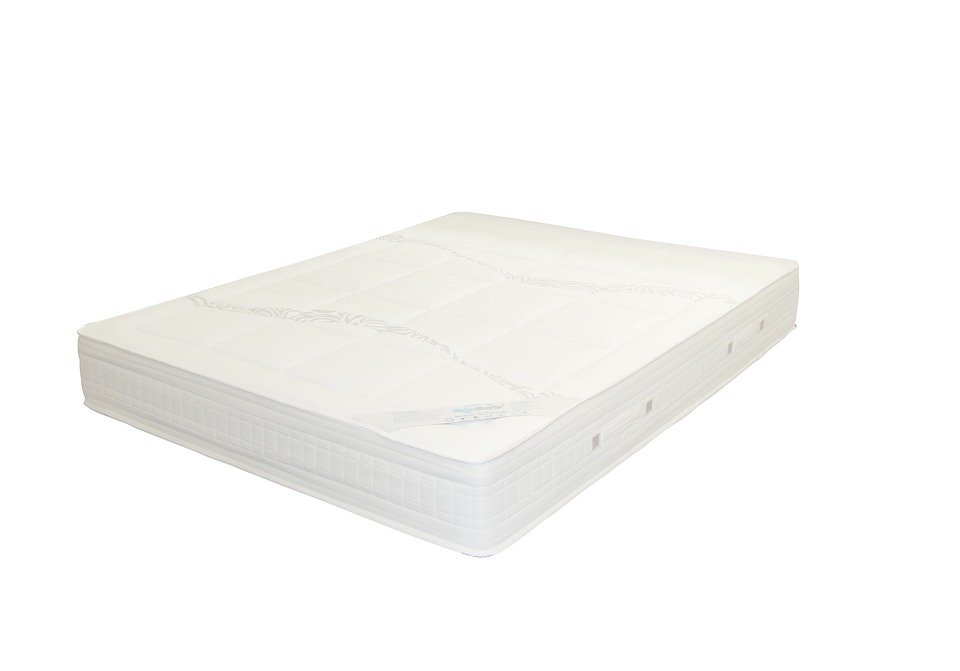 Material
One of the most important concerns about the mattress you are using for your little one is its material. While some individuals are seemingly comfortable with letting their children sleep on vinyl bassinet mattresses, it can be noisy and awake your child in the middle of its slumber.

Also, we would advise you to avoid synthetic fabrics altogether and stick to natural ones like cotton. They are more breathable and safer as compared to synthetic ones which release harmful fumes. These harmful chemical fumes can be dire for your baby's overall development.
Ease of Cleaning
Even though it is advisable to use bassinet mattresses made up of natural fabrics, they absorb bodily liquids and can be difficult to clean. Once dirty if your baby's diaper leaked, you will not be able to use it all night. Therefore, you can find the mid-way by opting for cotton-based bassinet covers and vinyl-based mattresses.

While cotton is breathable and will keep your baby cool, vinyl does not absorb water, and you can simply wipe it clean.
Organic
Many studies suggest that children are more sensitive to chemicals than the rest of us and direct contact with harmful chemicals can ruin their physical and mental development. Therefore, you should look for the bassinet pads, bassinet mattresses, and bassinet covers, which are manufactured organically to reduce the risk of poor brain development.
You may like these articles: online shopping fashion , online fashion store , online fashion , online shopping store